In recent years, Canada has emerged as one of the world's most sought-after destinations for immigration, and its popularity continues to soar. There are compelling reasons behind this trend that make Canadian immigration an increasingly attractive prospect for individuals and families from across the globe.
According to some recent studies, Canada is the most surveyed country globally among immigrants. The validity of a Canada PR visa is five years, and during the tenure, a PR visa holder can enjoy innumerable benefits:
Free Education
Free Healthcare facilities
Old Age Pension
Entitlement to all Canadian rights except vote.
Moreover, you can apply for Canadian citizenship after three years of arrival in Canada with Permanent Residence (PR) status.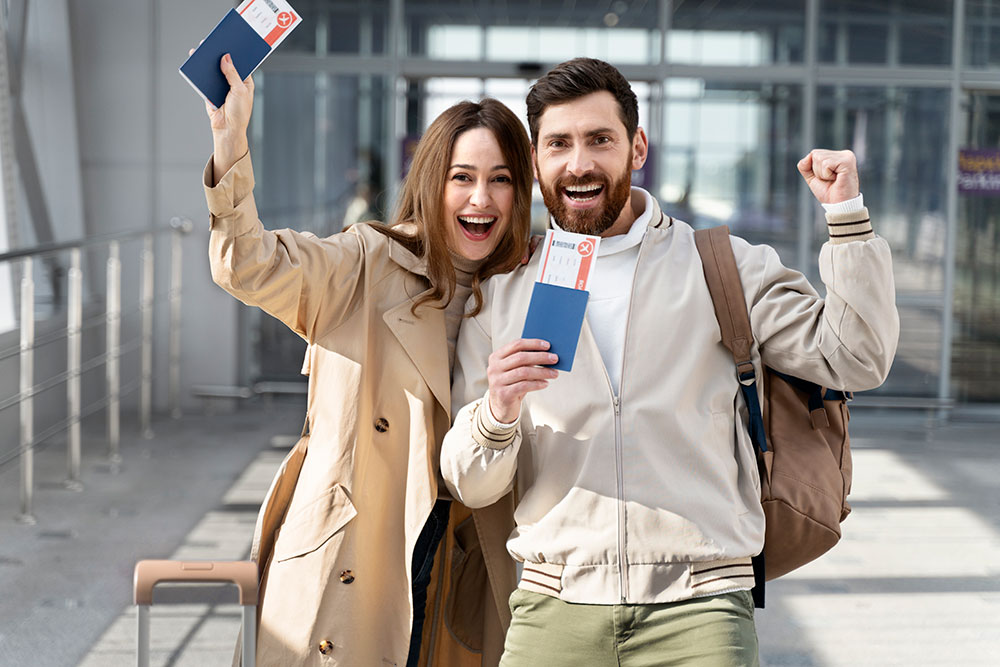 Canada Permanent Residency (PR) is one of the best ways to migrate to Canada. Whether you are a skilled, talented person or an investor – many opportunities exist for your personal and professional growth in Canada. And the best part is you can quickly settle down with your family and obtain Canadian Citizenship within 3 years. There are various Canadian immigration pathways available; you can explore which options may be best for you with Flyworld Immigration and Legal Services!
Canada PR Eligibility
An applicant must have an age of a minimum of 18 years
He/she must score a minimum level of education including diplomas or certificates. In case, he/she has completed education outside Canada, then submission of the Education Credential Assessment (ECA) is mandatory.
He/she must have an official experience certificate for at least one year in a full-time paid job field (the number of years may vary according to the program)
He/she must be proficient in reading, writing, speaking, and understanding either English or French and for that, he/she needs to show a score on language proficiency tests like IELTS, TEF, and more with a minimum CLB level
He/she must have enough funds to support him/her and his/her attendants in Canada after immigration.
Canada PR Required Documents
Bio pages of Passport or Travel Document
Proof of Educational qualification like degrees, certificates, diplomas, and candidates who completed studies outside Canada, need to submit an education Credentials Assessment (ECA) report
Proof of previous work experience or job training
Proof of funds in the form of Bank Statements and other liquid assets
Job offer letter from Canada as per the requirement of the immigration program (if applicable)
Language proficiency test in either English or French like IELTS, CELPIP, or TEF  Copy of Medical examination  Adoption certificate (if applicable)
Provincial or territorial Nomination certificate (if applicable)
Marriage certificate (if married)
Divorce certificate and legal separation agreement (if separated)
Express Entry Profile Number and Job seeker validation code issued at the time of Express Entry Profile submission
Character certification
Expertise:  Our team of immigration experts ensures you receive the most accurate and up-to-date guidance for your Canadian PR journey.
Comprehensive Support :  From initial consultation to final PR approval, we provide end-to-end support, making your transition to Canada as smooth as possible.
Success Stories :  We're proud of the countless success stories we've helped create. Our clients' achievements are a testament to our dedication and commitment.
Contact us to know your best pathway to migrate to CANADA !
Fastest Visa Application
Process and prompt response
Did you know that your visa outcome depends on the quality of application made to the Department of Home Affairs? A proper decision-ready application will always bring you a faster decision from the DHA. At Flyworld Migration, our registered migration agents in Melbourne will provide you with tailor made instructions and a checklist of documents, and an application for a visa will be made with a legal submission. This process will assist case officers to cross check your application with relevant legislative provisions and finalise the application.
Book an Appointment
Today
If you need professional assistance from the best immigration lawyers in Melbourne, book a free consultation today with Flyworld Migration. Call us on 03 8783 8138 or submit an online enquiry. We will assign a solicitor to help you apply for a suitable visa so you can live out your dream of studying or working in Australia.